---


Taille - Waist
Eine Fessel um die Taille allein macht eigentlich nicht viel Sinn, deswegen findet sie mit anderen Typen kombiniert oder, falls sie alleine verwendet wird, dann typischerweise mit einer Kette zum Festmachen.
Using a waist restraint on its own usually does not make much sense. This is why this type usually is found to be combined with other restraints. Singular use may happen if a chain is used to to attach this ring to a secure object.
---
STILL UNDER CONSTRUCTION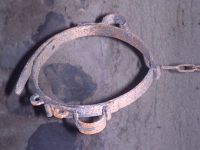 Burgmuseum Linz
Es gibt eine Leibfessel mit integrierten Handgelenkseisen zu sehen.
One can find a waist belt with integrated wrist shackles on display.
---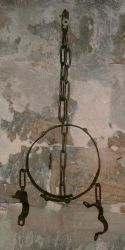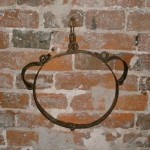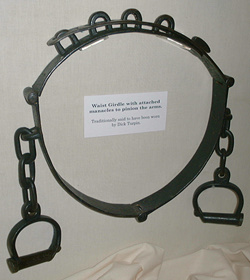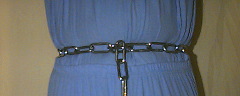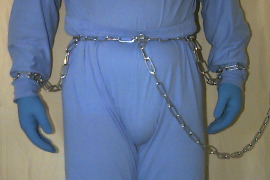 ---