---


Schmuck - Jewellery
---
Einige erste Beispiele von echten Schmuckstücken, die man allerdings nicht einfach so verlieren kann.
Some first examples of genuine jewellery, but of course items that one does not loose easily.
---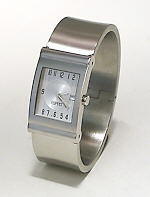 Von Axmar gefertigte Uhr-Armband-Kombination mit Armband im Hephaistos-Typ. Dies war eine Spezialanfertigung, und der Kunde hatte auch die Uhr zur Verfügung gestellt.
Wrist watch with a bracelet of Hephaistos type made by Axmar. This being a design made to special order the watch had been supplied by the customer.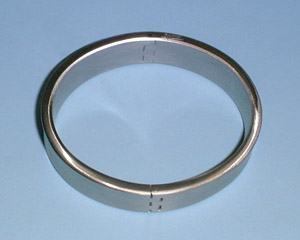 Armreif von Axmar mit einem eingebauten Madenschraubenverschluß, welcher mit einem kleinen Imbusschlüssel betätigt wird.
Axmar bracelet using a grub screw for the closing mechanism actuated by a small Allen key.


---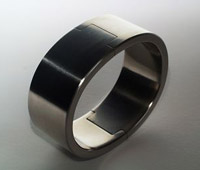 Armreif aus der Produktion der SM-Factory.
Bracelet made by SM-Factory.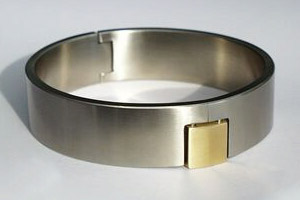 Halsreif von SM-Factory mit einem eingebauten Vorhängeschloß.
Necklace by SM-Factory incorporating an adapted padlock.


---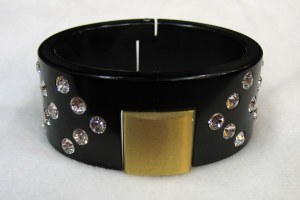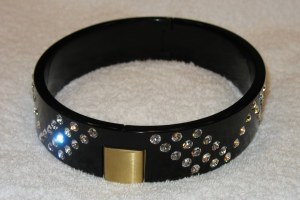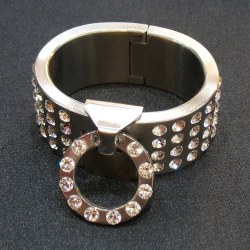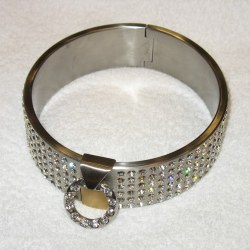 Schmuckreifen von SM-Factory mit aufgesetzten Glitzersteinen.
Jewellery from SM-Factory with glittering stones.


---